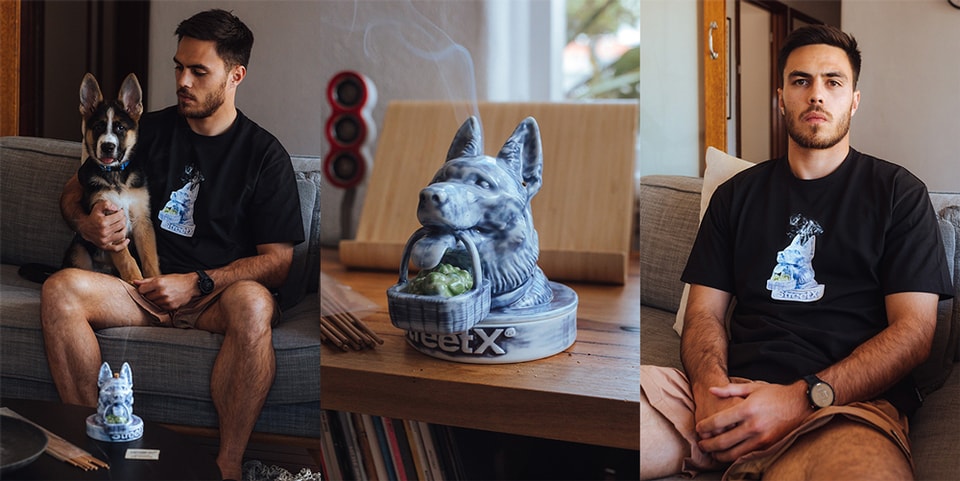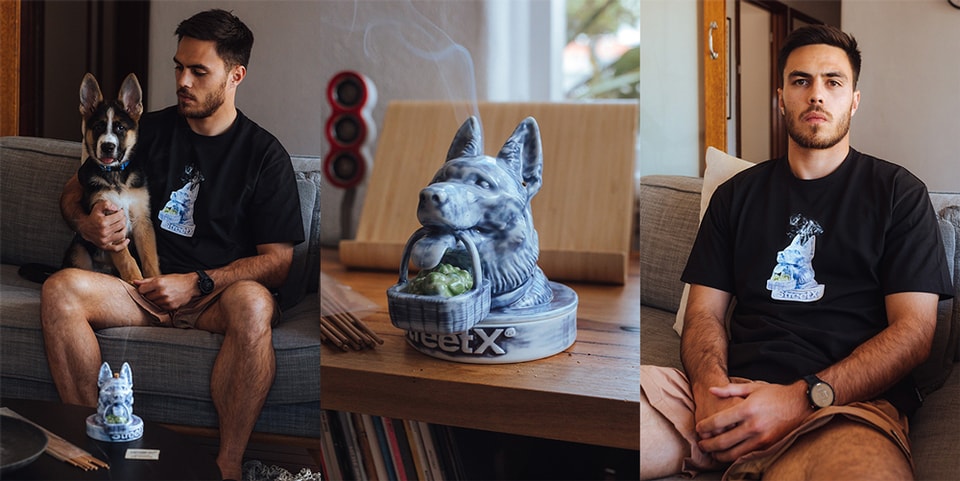 Commemorating its 9th-anniversary, StreetX has released a Zulu Head Incense Chamber, accompanying collaborative incense and T-shirt remembering Zulu, the Perth brand's late German shepherd.
Zulu was diagnosed with kidney disease but ended up living another year after veterinarians diagnosed him at stage four, thanks to treatments of medicinal cannabis and CBD oil that alleviated the effects of his ailment.
Coming in fitting remembrance of StreetX's unofficial canine mascot, who also would've been nine, the small ceramic desk style burner portrays Zulu holding a basket of the marijuana that extended his life in his mouth. Limited to just 75 pieces, the chamber is hand-painted and detailed with a StreetX marked base.
Accompanying the Zulu Head Incense Chamber is StreetX second collaborative scent with KUUMBA. Partnering with the scent experts, the duo created "Locked Up," an olfactory experience centered around the aroma of piña colada. Along with a matching T-shirt that pictures the Zulu Head Incense Chamber with incense smoking wafting from its purposeful ports.
Priced at $220 AUD (approximately $163 USD), Zulu Head Incense Chamber and accompanying KUUMBA incense and T-shirt are exclusively available now on StreetX's website.
In case you missed, Cherry LA is raffling a 1/1 1966 Chevrolet Chevelle Malibu for its 3rd-anniversary.
Read Full Article
Source: https://hypebeast.com/2020/12/streetx-zulu-head-incense-chamber-9th-anniversary-release-info
» Inline Ad Purchase: Intext Link