[embedded content]
What we may look back on as the biggest week in cannabis history just happened, and we cover it!
The world just witnessed the most historic week in marijuana history as the UN voted to take up the WHO's recommendations and remove cannabis from schedule 1 on the Controlled Substance Act and the United States' House of Representatives voted to pass the MORE ACT, an act that would remove marijuana for the CSA and create community benefits for those areas hit hardest by the War on Drugs.
Weed Talk NEWS, your weekly marijuana TV business news, covers the week's marijuana news in 15 minutes or less. Join the cast of Weed Talk NEWS this week, including Curt Dalton of Cannabis.net, Jimmy Young of Pro Cannabis Media, Deb Borchardt of the Green Market Report, Solomon Israel of MJ BIZ Daily, Ry Russell of WeedBudz Radio, and Phil Adams of Vote Pro Pot Podcast, as they cover the MORE ACT, the UN vote on marijuana de-scheduling, as well as variety of news items from across the US and Canada.
Will the current marijuana momentum lead to full legalization in the US? Not so fast, as anti-pot leadership in the Senate in the form of Mitch McConnell plans to shut down the MORE ACT vote before it can even get to the floor of the Senate for a vote. Is all hope lost? Not so fast again, as the two open senate seats right now are up for a run-off in the state of Georgia on January 5th. If the Democrats are able to somehow win both senate seats, they would then control the presidency, the House, and the Senate. If that pro-pot dream comes true, you could see full federal cannabis legalization in the US within 6 months. Why? Money, money, and money, the tax revenue created by cannabis sales at the federal and state level will help fight the massive deficits that COVID-19 has created. Not to mention the million or so jobs the industry could create very quickly if cannabis is a federally legal substance allowed to cross a state line and be shipped in the mail.
Have you missed an episode of Weed Talk NEWS or our interview series, Weed Talk NOW? Just click the links under this week's show to catch up on the world of cannabis, whether through the weekly news show or in-depth interview with cannabis luminaries like Bruce Linton, Joe Lusardi, and Tommy Chong.
To watch this week's show, just click on the video at the top of the page or below.
[embedded content]
WATCH OTHER EPISODES, CLICK BELOW…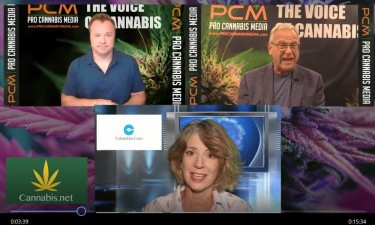 WHAT IS NEW IN THE MARIJUANA INDUSTRY THIS WEEK? STOCKS!
OR..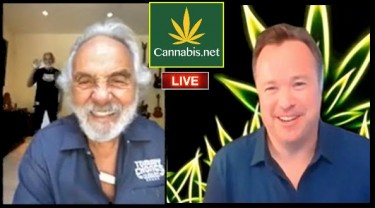 TOMMY CHONG TALKS TRUMP, WEED, AND HIS NEW DISPENSARIES!