7 Reasons To Consume Cannabis This Christmas

We really don't need any excuses to toke, smoke, or eat weed, but in case you do here are 7 Reasons To Enjoy Cannabis this Christmas
Whether you love Christmas or you hate it, consuming cannabis during the festive season makes everything smooth and cool. Right?
From enhancing the taste of your Christmas feast to adding more laughter and joy to the holidays, here are our top 7 reasons to smoke weed on Christmas – if you needed some, that is!
#1. Christmas Dinner is Better With Cannabis
Mmm. I can already taste the Cannabis-infused edibles beautifully staged on my dining room table!
From baked stuffed brie with cannabis, cranberries, and walnuts to an infused turkey – oh my gosh, edibles at Christmas make everything magical!
Top off the night with a fun and flirty cannabis cocktail like a Drunk Jack Frosty!
This is one of my personal favorite reasons to consume Cannabis this Christmas!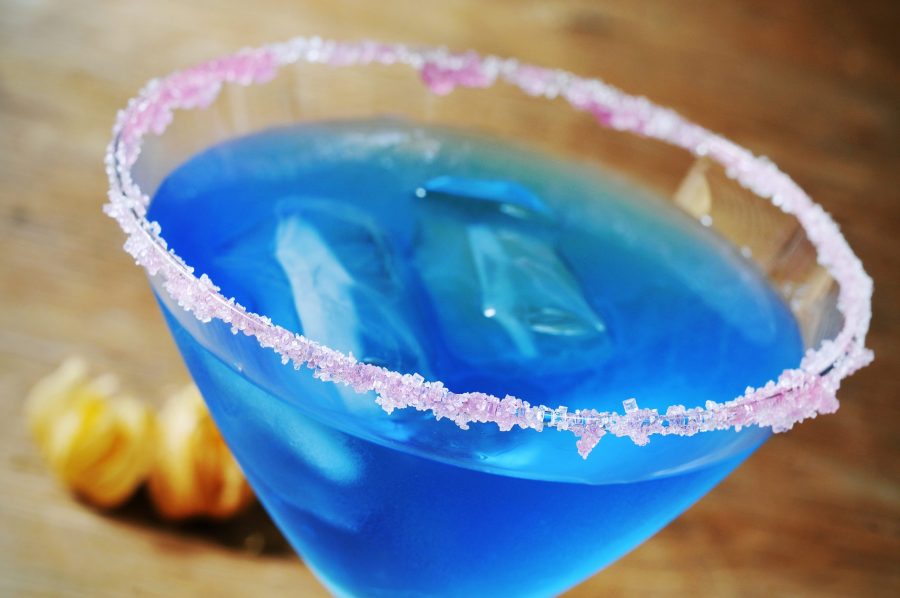 Author: Steph Van De Ven
Cost: 25+
1. Infused your Vodka With Cannabis.

2. Let it infused for 1-2 days first.

3. When ready, mix up all of your ingredients except for Cannabis sugar in a large pitcher and add a handful of ice cubes, or crushed ice.

4. Place your cannabis sugar on a side plate, rim your cocktail glasses with fresh lime all around the edges a few times, then place your glass upside down directly ontop of the sugar and press and turn several times.

5. Repeat for everyone's glasses.

6. Slowly pour your alcoholic mixture into each glass and enjoy repsonsibly!
#2. Stocking Stuffers and Cannabis
If you're like my Dutch family, everyone gets oranges, nuts and chocolate letters in their stockings.
And let's face it, those cheap trinkets and snacks that fill stockings every year are so much more exciting after a few tokes or edibles!
Stuff a little bud in the bottom of your stoner friend's stocking, or throw in a cute little cannabis gift so you can spend the rest of the holidays baking, making, and creating!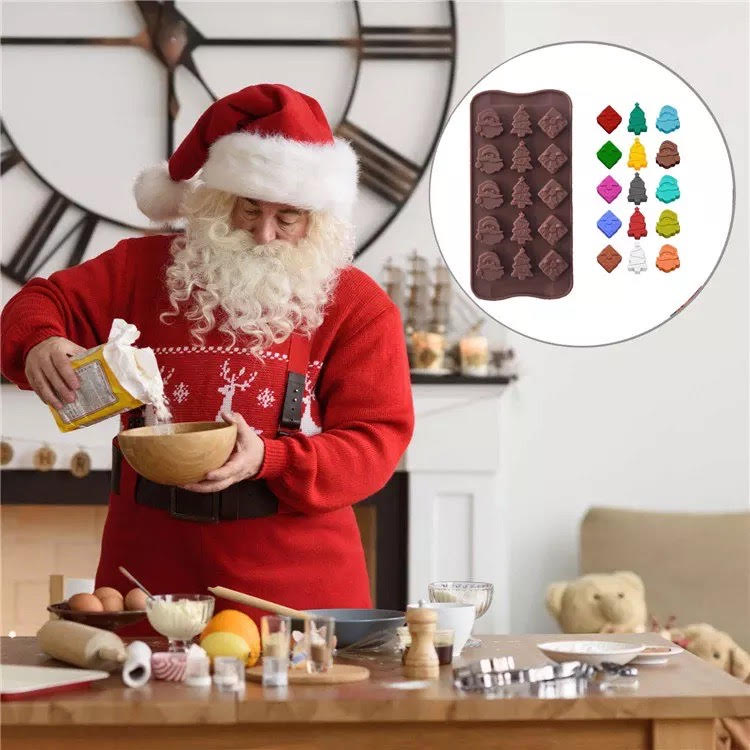 #3. Weed Makes Spirits Bright!
Weed tends to make people feel a little more relaxed, easy-going and chlil during the holidays, which makes it an ideal compliment for Christmas.
If you're trying to increase your Christmas spirit this season without the rest of the family knowing, grab an edible or two, or tuck a few cannabis candies in your pocket for extra ammo this year.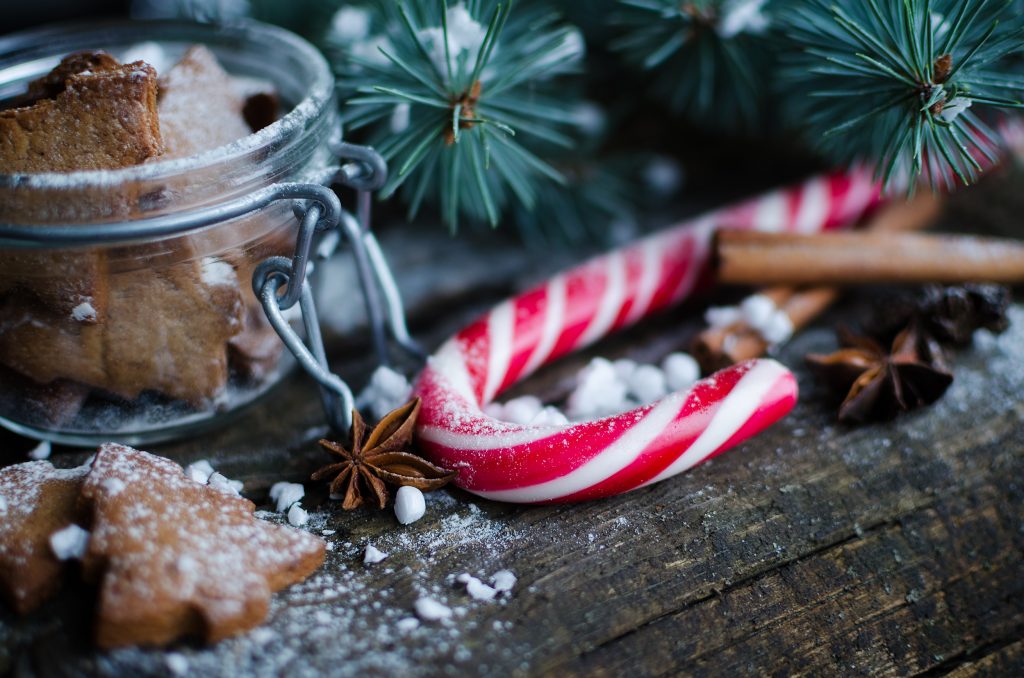 #4. Cannabis May Ease Awkward Situations
If your Christmas get together involves people or family members you are not too crazy about, then consuming edibles or smoking up beforehand may help you feel a little more at ease.
Sometimes family gatherings can feel awkward, so smooth out the edges and enjoy a tasty weed treat prior to.
Don't forget the edibles take a while to kick in, so dose low and slow to be sure you don't wreck your entire experience.
Just remember to stick with a Sativa strain for more energetic family events and an Indica strain for those lazy Christmas days.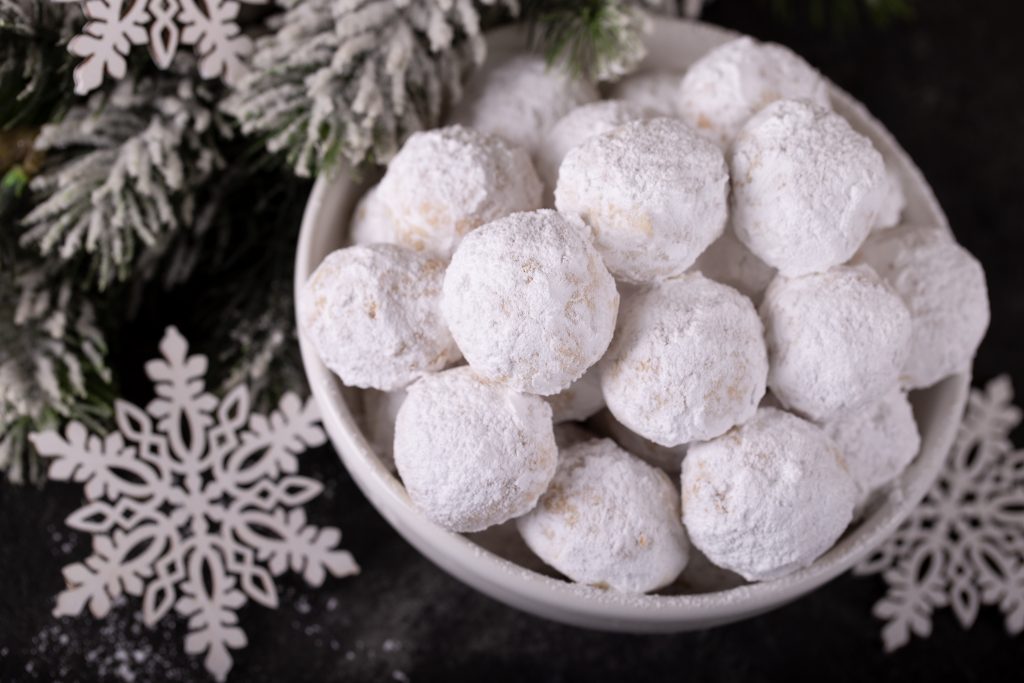 ---
"Have you picked your top choice yet for 7 Reasons To Enjoy Cannabis This Christmas?"
---
#5. Weed May Help With Stress
For may, the extreme pressures of having to put on the perfect holiday puts them on edge.
Weed is great for relieving that stress.
It can help to relax your body and your mind and give you the ability to see the bigger picture.
Getting high, chilling out, and just going with the flow with the situation you find yourself in will ease stress and anxiety.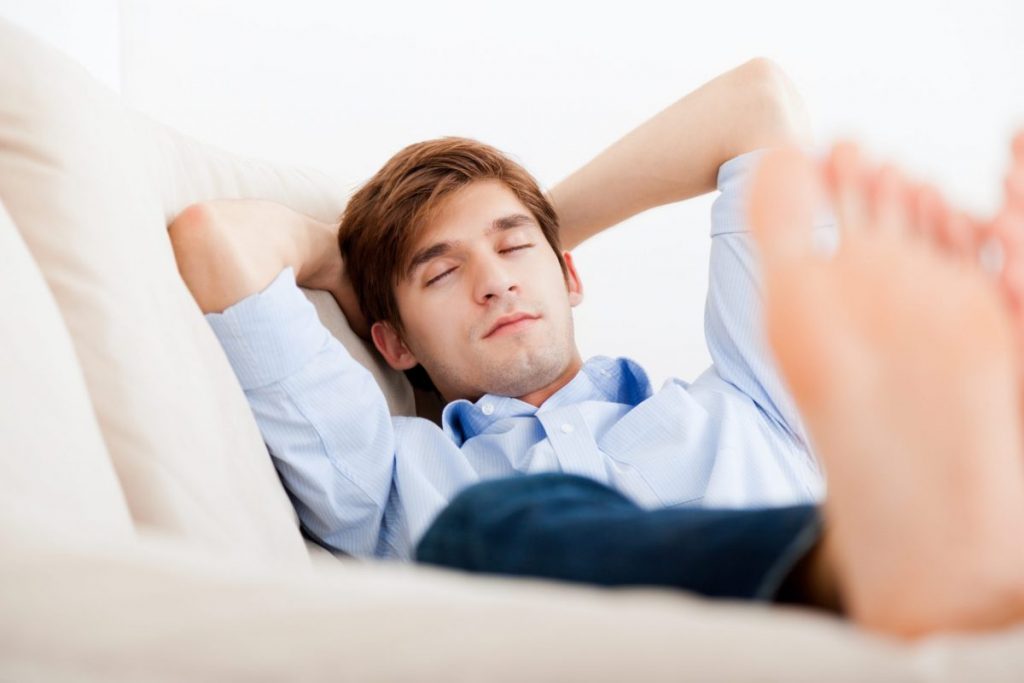 #6. Cannabis Can Bring Out Your Inner Child at Christmas
There is arguably no better time to act like a kid again, or bring out that inner-child than at Christmas.
Consuming weed can help you have a little more light-hearted fun during Christmas!
Try to enjoy all of the Christmas lights, the winter weather, the smell of freshly baked cannabis cookies, the gifts, and the family you have around you.
If you can, depending on where you live, get out there in the snow and just play!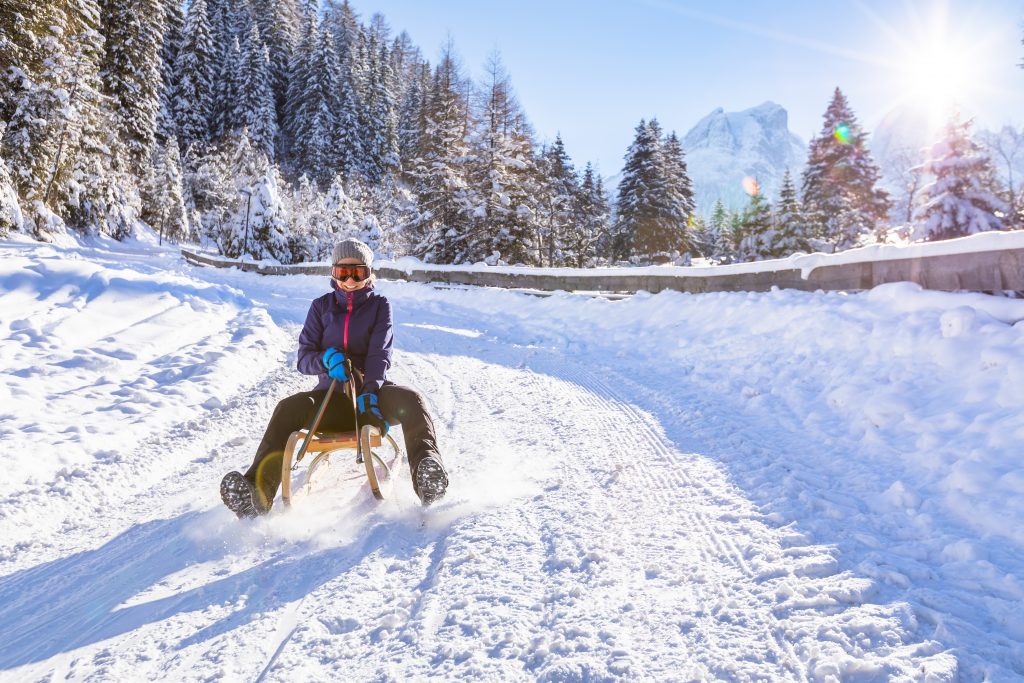 #7. Cannabis Cookies & Baked Goods
There really isn't anything better than a freshly baked cannabis cookie, loaf, or pot brownie fresh out of the oven, is there?
Get into the spirit by being a Canna Chef this year, and bake up a storm!
Enjoy your weed edibles and always remember to consume responsibly!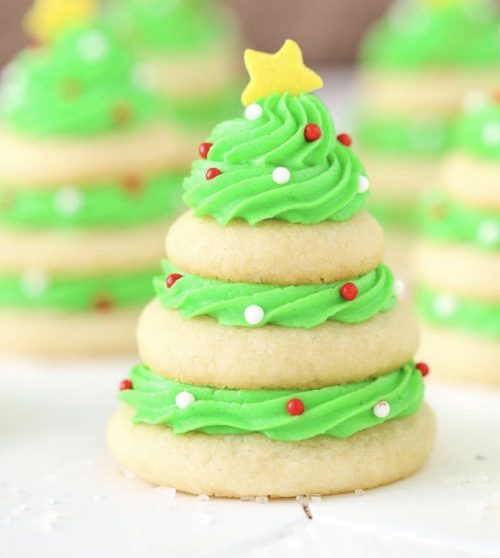 Calories: 200kcal
THC: 330mg Per Batch
Author: Steph Van De Ven
3/4

cup

unsalted butter, room temperature

1/4

cup Cannabis

Butter, room temperature

1

cup

sugar

1

large

egg, room temperature

1

tsp

Pure Vanilla Extract

1/2

tsp.

almond extract

2

tsp.

baking powder

2

1/2

cups all-purpose flour

1/2

cup

cocoa powderBUTTERCREAM

1/2

cup

unsalted butter, room temperature

1/4

cup Cannabis

sugar

1

tsp

Vanilla Extract

1/2

tsp

Pure Almond Extract

3

cups

confectioners sugar, sifted

1

-2

tablespoons whole milk, you can

green

food

color
COOKIESPreheat oven to 350° F.

Add both butters to the bowl of your stand mixer and cream on medium-high for 1-2 minutes, or until butter is smooth.

With the mixer on low, slowly add the sugar and then the egg.

Scrape the bowl with the mixer off.

Turn mixer back on low and add in extracts.

Allow all ingredients to combine fully.

Add the baking powder and then the flour, 1/2 cup at a time, until fully incorporated. Ending with the cocoa powder.

Remove bowl from mixer and drop dough onto a floured countertop. Roll out into a flat disc, about 1/2 inch thick.

Cut cookies into 2-inch, 1 1/2-inch, and 1-inch cookies and bake at 350 for 6-9 minutes.

Let cool on the cookie sheet until firm enough to transfer to a cooling rack.BUTTERCREAM

Beat butter together with cannabis sugar in the bowl of stand mixer with paddle attachment on medium-high speed until light and fluffy. (about 3 minutes)

With the mixer off or on low, add vanilla and almond extract.

With the mixer on low, slowly add in confectioners sugar, cannabis sugar, milk, green food color, and salt; frequently scrape sides and bottom of the bowl.

Once incorporated, whip frosting for at least 3 minutes on medium-high to high.

If frosting is too thick to spread, gradually beat in additional milk.

Store in refrigerator up to 2 weeks. Rewhip before using.
Calories: 200kcal | Fat: 20g