Australia's Therapeutic Goods Administration (TGA) has announced its final decision on down-scheduling certain cannabidiol (CBD) preparations to Pharmacist Only Medicines – available over the counter without a prescription.
Just to briefly recap the events leading up to this decision:
In December last year, a Department of Health spokesperson signalled the possibility of relaxing the scheduling status of low-dose CBD during 2020.
In April this year, the TGA commenced a consultation on the potential for changing the Schedule 4 listing for some cannabidiol products to Schedule 3, making these CBD medicines available over-the-counter from pharmacies without a prescription.
In September, the TGA announced an interim decision approving down-scheduling of low-dose CBD. This was followed by further consultation.
The TGA published its notice of final decisions to amend (or not amend) the current Poisons Standard in November, but noted a final decision on low-dose cannabidiol wouldn't be announced until late December.
True to its word, the TGA published its final decision on cannabidiol on Tuesday.
Finally, CBD Without A Prescription In Australia
"The decision will allow TGA approved low-dose CBD containing products, up to a maximum of 150 mg/day, for use in adults, to be supplied over-the-counter by a pharmacist, without a prescription," says a TGA statement.
Advertisement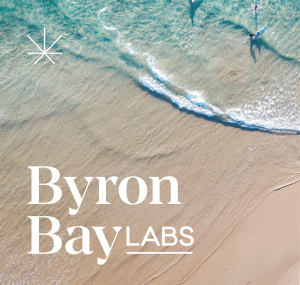 But at this point in time, there are no TGA approved CBD medicines on the Australian Register of Therapeutic Goods (ARTG) meeting the Schedule 3 criteria. The race is now on for Australia's medical cannabis companies (and others) to get their products on the ARTG, and faster than perhaps originally anticipated.
The 150mg daily limit is quite a bump up from the original 60mg – a level some said was too low to be of any therapeutic value; that is assuming consumers stuck to the recommended limit. This was one of the reasons the limit was upped, but also:
The 60mg limit may have been a barrier for sponsors to register a Schedule 3 cannabidiol preparation on the ARTG.
The original CBD dosage calculation was based on the body mass of a 60 kg person – and the average body mass for Australian women is 72 kg and men is 87 kg.
It was noted many submissions provided references supporting a higher cannabidiol dose, while still maintaining a safety profile aligning with a Schedule 3 medicine.
A limit on tetrahydrocannabinol (THC) in low-dose CBD products will also added to the Schedule 3 entry, set at a maximum of 1 per cent of the total cannabinoid content of the preparation.
Originally, the timeline for implementation was to be 1 June 2021, but that has been brought forward to 1 February 2021. Given the hoops that need to be jumped through by parties wanting their cannabidiol medicines designated Schedule 3, it remains to be seen if any low-dose CBD products will be listed on the ARTG and available by then.
But finally, over-the-counter CBD without a prescription is now firmly on the horizon in Australia – and its guaranteed companies will be giving the February start a red-hot go.
Full details of the TGA's final decision on cannabidiol can be viewed here and some general information on CBD here.
Just a note on "pharmacist only" medicines – they differ from "pharmacy only" products in that they aren't available self-selection from pharmacy shelves. A pharmacist will need to discuss the medicine with the purchaser first to ensure the person is properly informed about its safe and correct use.