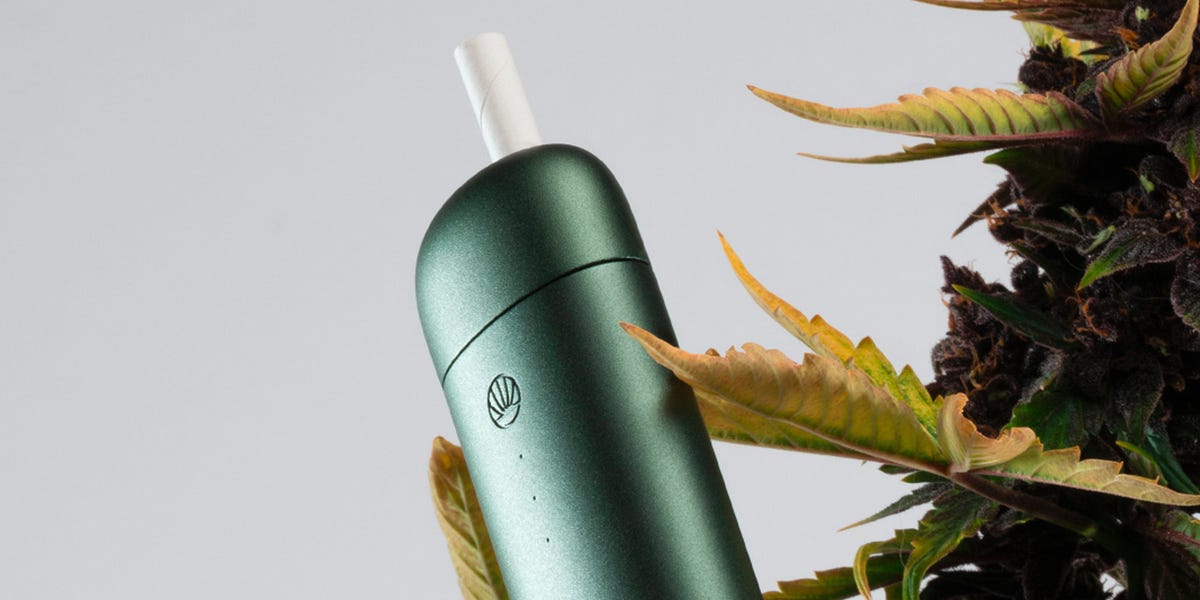 Omura Just Launched a New Way to Consume CBD
If you've been on the hunt for a new way to consume CBD (or THC), look no further than the Omura Series X. This new device, which was designed by award-winning industrial designer Michael Young, is a vaporizer that works by heating (not burning or charring) pre-filled sticks of carefully measured whole flower wrapped in rainforest-safe paper. There's no trim or chemical additives included, just whole-flower CBD (or THC for those in California or Massachusetts). Each flower stick is pre-dosed, so there's no measuring or dosing necessary. The Series X comes in four colors and is currently available for 20 percent off with a free CDB pack until Jan 1, 2021.
LEARN MORE
How Did the Rolex Daytona Go From Flop to Icon?
The Daytona is one of Rolex's most popular models, but there was a time when Rolex dealers could hardly give them away.
LEARN MORE
Bring a Trailer's 8 Craziest Auctions of 2020
Bring a Trailer is a phenomenal resource, a great deal of fun — and, on occasion, a pernicious feedback loop that causes people to spend stupid amounts on niche cars.
LEARN MORE
Let the Best New Fitness Gear of the Month Inspire Your 2021 Resolutions
A style-forward trail running collection, a rip-proof gym bag, merino activewear and more.
LEARN MORE
What Do Watches Represent in 2021, and Why Should We Care?
In which a journey with a certain white-dialed Rolex helps the author rediscover a lost love.
LEARN MORE
2021 Toyota Tundra Trail Edition: An Old-Ass Truck, but Still a Solid Value
Toyota's new Trail package for the Tundra offers nifty features for a reasonable price…on an aging rig.
LEARN MORE
The Best Hiking Boots of 2021
The definitive guide to the best hiking boots available now, with reviews for each boot, plus tips regarding things to know before you buy.
LEARN MORE
How to Stash Your Weed Like an Adult and 7 More Home and Design Releases
You're an adult, so hide your pot like one.
LEARN MORE
The Best Stereo Receivers Under $500
Looking for a great stereo receiver for your bookshelf speakers?
LEARN MORE
The Best Phono Preamps Under $100
We've rounded up the best affordable phono preamps to upgrade your entry-level turntable.
LEARN MORE
The Hummer EV Is So Popular, GMC Might Have to Build More Than Planned
The Hummer EV Edition 1 starts at a steep price….but reservations for the 10,000-vehicle allotment sold out in 10 minutes.
LEARN MORE
The Apple Car's Resurrection Means Apple Should Buy Ford. Here's Why
Instead of going into the expensive business of making cars, why not lean on someone who's been doing it for ages?
LEARN MORE
The Bentley Bentayga Is Better Than Before (Not That It Needed Much Improvement)
There wasn't much wrong with Bentley's SUV, assuming you liked it to begin with. But Bentley still went and made it better.
LEARN MORE
This content is created and maintained by a third party, and imported onto this page to help users provide their email addresses. You may be able to find more information about this and similar content at piano.io